Six Years of Excellence
NorthEast PowerWashing LLC was founded in 2009 by Jim Pasternak. Sense its inception, NorthEast PowerWashing has strived to
set the standard
in the power washing industry in the Hartford area and the state of Connecticut.
---
Licensed, Insured & Certified
We are
fully licensed, insured, and certified
by the PWNA (Power Washers of North America) in house washing, Wood restoration, and roof cleaning. We also practice environmentally responsible Waste Water Recovery Methods.
---
Satisfaction Guaranteed!
Customer satisfaction
is our number one priority! If are not happy with our services I want to know about it! All of our work is performed under the trained expertise of the company owners and comes with a satisfaction guarantee. Northeast Power Washing strives to provide a personable, professional pressure washing experience, giving you the results and satisfaction that you deserve.
Our commitment to your satisfaction-
Reputation – customers are important to us. We are building a power washing business model that will be here for generations to come
Knowledge - we continually seek education to better serve you
Guarantee – we assure your satisfaction
Employees – we bring a reliable and courteous attitude
Service – we do quality power washing work
Quality – anyone who has used our pressure washing service can prove our workmanship and product quality
Insurance – we are fully insured, liability and Worker Compensation
Value – professional power washing for a reasonable price
---
Our Team
Here at NorthEast PowerWashing we believe that our employees' are our greatest asset and it is that which sets apart from other companies! We also believe contrary to normal beliefs, that when hiring we choose people not so much based on their skills or previous experience, but there ability to learn, adapt and how they fit within our company culture. We are proud of our help so please take a minute to get to know who all is behind Northeast PowerWashing LLC
---
Mission Statement
Our goal is to continue offering our customers quality, affordable work that they can trust every time. We aren't going anywhere - we're here to serve our customers for a lifetime. This is what we do!
---
Leaders of Industry
We are actively involved in the Power Washers of North America; in fact, Jim is on the board of directors and serves on the education committee and oversees much of the curriculum for the certification program of the PWNA and continually strives to seek the latest and best pressure washing techniques to better serve the organization, the members, and our customers.
PWNA Certifications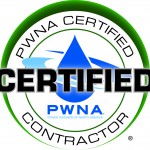 Soft wash house washing
Fleet washing
Roof cleaning
Environmental
Seal n' lock certified tech